Mary Lynn Broe
Caroline Werner Gannett Professor of Humanities 2006-2012
Professor emerita, The Rochester Institute of Technology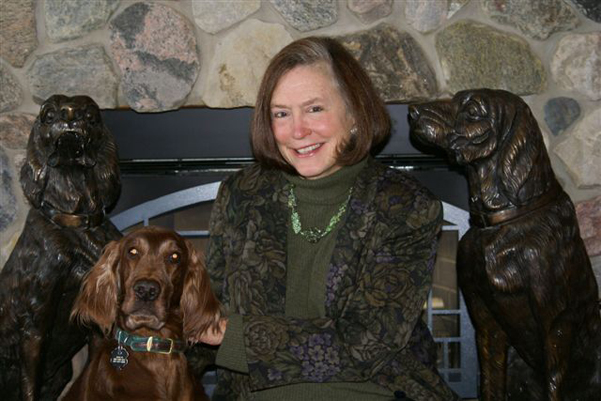 My teaching career began in the University of Notre Dame's interdisciplinary Collegiate Seminar Program and  The Program on Non-Violence (1970-74). At Binghamton University (1974-86), as Assistant and tenured Associate Professor, I taught interdisciplinary courses in Women's Studies, and both graduate and undergraduate courses in the English Department. From 1986-2002, I held the inaugural Louise Rosenfield Noun endowed Chair at Grinnell College, founding The Noun Program in Women's Studies and directing its various initiatives. As Caroline Werner Gannett Professor of Humanities at RIT (2006-2012), I founded and chaired the interdisciplinary Caroline Werner Gannett Project, creating "Visionaries in Motion,"an award-winning series of speakers, events and courses that fostered explorations of sciences, social sciences, and  technology with the humanities.
In addition to recently published poetry, essays on modernist poets, playwrights, fiction writers and multimedia artist Charles Henri Ford, my books include: Protean Poetic: The Poetry of Sylvia Plath (U. Missouri, 1980); co-edited Women's Writing in Exile (U. North Carolina, 1989); edited Silence and Power: A Reevaluation of Djuna Barnes (Southern Illinois U. Press, 1991); and my selection of letters from two American expatriates, Black Walking: Selected Letters of Djuna Barnes to Emily Holmes Coleman, 1934-38, published by Wagenbach (Im Dunkeln Gehn, Berlin, 2002) and by Archinto (Camminare nel Buio, Milan, 2004). The volume of  letters will be marketed in English. Current books-in-progress include the creative non-fiction, Sweeping up the Heart, a chapbook of poetry and a book on salons in cultural modernism.
I have held grants from the National Endowment for the Humanities, American Council of Learned Societies,  Getty Foundation, Ford Foundation (co-participant). In 1982, I was selected for a residency at the Rockefeller Center's Villa Serbelloni, Bellagio, Italy.